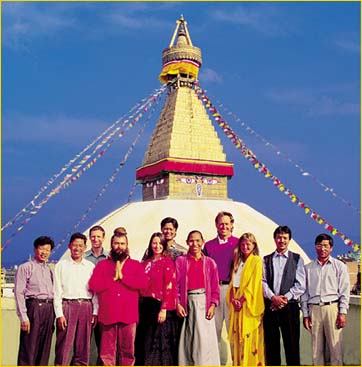 Greetings from Dharmaware!

Our purpose is to provide the international Dharma community with the highest quality puja supplies. Over the past 40 years we have developed a network of suppliers, including the finest craftspeople, from the southern coasts of India to the Tibetan plateau. Home base remains Boudhanath Stupa in Kathmandu, Nepal where our staff is managed by Raja Bajracharya.
We carefully select or manufacture traditionally correct and well-crafted items, closely supervise the most skilled craftspeople, and constantly seek advice and guidance from our teachers.
Fulfilling your needs supports small scale family businesses and provides an essential source of income for Tibetan refugees and the craft communities of Nepal, India, Tibet and Bhutan.

May the Dharma continue to flourish for the benefit of all beings.

Sincerely, Erik Holmlin